**Limited Edition** Reversible Camo Knee Sleeves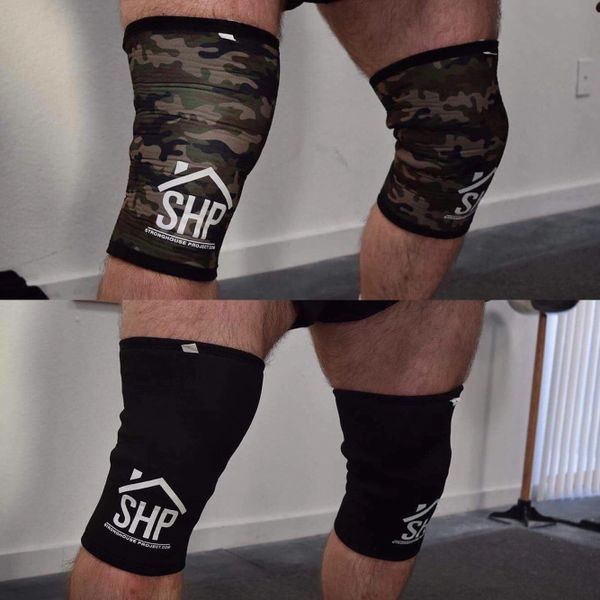 **Limited Edition** Reversible Camo Knee Sleeves
Our new StrongHouse Reversible Competition Knee Sleeves (patent pending) are constructed with the same ultra dense 7mm neoprene material as our original Comp Sleeves, but now have a softer outer shell material for increased comfort. One side features the same black material used on the previous generation of Comp Sleeves and the other features our new Camo design. We have also relocated the double-stitched single seam to the rear of the sleeve for increased durability and performance. Get performance and quality that matches or exceeds the biggest names in the industry at a price that makes sense!
-StrongHouse Comp Sleeves are certified competition legal in the USPA and IPL

-TRUE 7mm ultra-dense neoprene for maximum "pop"
-30cm in length
-Legal for competition use in 99% of Powerlifting Federations (NOT IPF)

-Sizing instructions below
*To measure for competition knee sleeves measure around the knee at the center of the knee cap in INCHES and refer to the chart in the photos section!