Deringer Ammonia Inhalant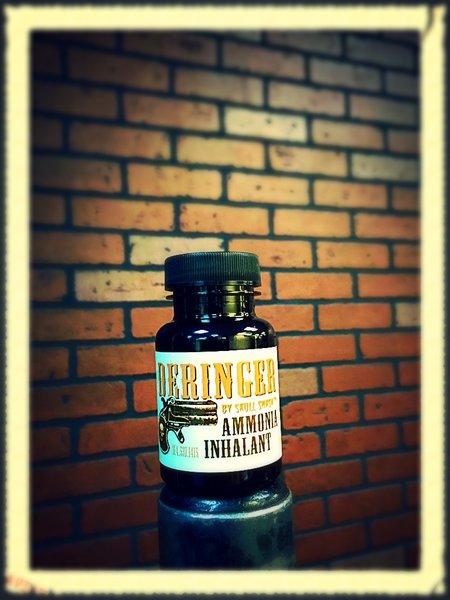 Deringer Ammonia Inhalant
Skull Smash products are veteran-owned, quality ammonia inhalants, which are used by many strength athletes to boost intensity and focus before big lifts. There are four labels, each with the same time-tested, popular ammonia formula: Skull Smash, Badass Bitch, Brain Grenade, and Deringer. The label design and sizes are for customer preference.
-Longest lasting, most potent ammonia inhalant on the market!
-Smaller Deringer bottle great for throwing in your pocket when on the go!