Bad Mother Fucker-Ultimate Wrist Wraps- Level 6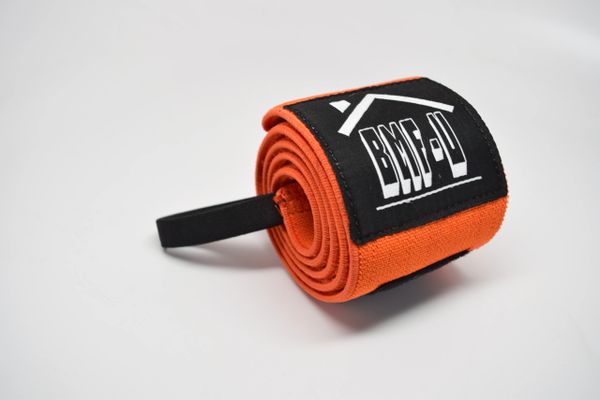 Bad Mother Fucker-Ultimate Wrist Wraps- Level 6
StrongHouse is proud to introduce our new Bad Mother Fucker- Ultimate Wrist Wraps. These wrist wraps are THE STRONGEST wrist wraps available on Earth. They are twice as stiff and half as stretchy as our original BMF Wraps, and were designed specifically for the biggest benchers on the planet. The BMF-U Wrist Wraps are 36" (1M) in length and are fully compliant with most Powerlifting federation's rules. Order your pair today, and get ready to smash some new PRs with the ultimate support that only The BMF-U Wrist Wraps can provide.

-Certified USPA and IPL legal for competition use.
-Legal for competition use in 99% of Powerlifting Federations (NOT IPF)
-The strongest wrist wraps on Earth. Period.

- Feature a 2-ply thumb loop and double-stitching for maximum durability and ease of use.